Don Metz's new book
"Confessions of a Country Architect"
is now available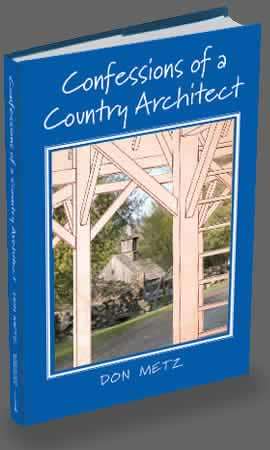 Don Metz's Confessions describes the life of a residential country architect with wry humor and pathos. This book will delight all those who have built a house, forearm those summoning up the courage to do so, and calm those who realize their talents might be better confined to an armchair with a view. Readers will be seduced by the author's adventures as he confronts the awkward, intractable, and hilariously messy job of building dreams.
Order from the publisher or Amazon now.